HOW TO APPLY A VISA ON ARRIVAL ?

Get started by filling in the secure online form.
Fill in the application form with the correct details of your name, passport number and arrival date, as well as and designate a payment method. We accept most major credit cards and debit cards, as well as Paypal.

Receive and print the approval letter:
After you submit your application and payment, we will start processing your visa. After 2 working days (or shorter with less in the case of an urgent visa), we will send you an approval letter (pre-approved visa letter) by email. Then you just need to print the PDF attachment file (color preferred, but not required) and prepare at least 2 passport sized photos (4cm x 6cm).

Get your visa stamp upon arrival at one of the Vietnam's airports:
Upon arrival at Vietnam's the airport in Hanoi, Danang, or Ho Chi Minh airport, expect to fill in a simple form, present the your approval letter, passport, photos, and pay for the stamping fee. The actual hassle-free process takes less than 15 minutes. without hassle or trouble.
VISA APPROVAL LETTER SERVICE FEES
Cost/Person
(USD)

Normal Processing

Urgent
Processing

1-2 pax

3-5 pax

6-9 pax

10 pax upward

Single
entry

1 month

15

13

11

10

plus 15

3 months

25

23

21

20

plus 15

Multiple
entry

1 month

18

16

14

12

plus 15

3 months

N/A

N/A

N/A

N/A

N/A
The price listed is not included STAMP FEE at Vietnam airport which you should pay by cash either in USD or VND.
VISA STAMP FEES
1 or 3 month(s) single entry visa: 25 USD/person

1 month and 3 months multiple entry visa: 50 USD/person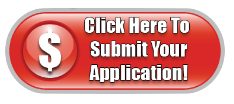 Need expert Vietnam Visa processing?
Visit our web site
Visatovietnam.com
or contact our customer care consultants in
Hanoi, Vietnam: (+84) 982226669 / (+84 4) 39993938 or Ho Chi Minh, Vietnam: (+84) 906122199 / (+84 4) 39944804
You are here: Home » Vietnam Visa